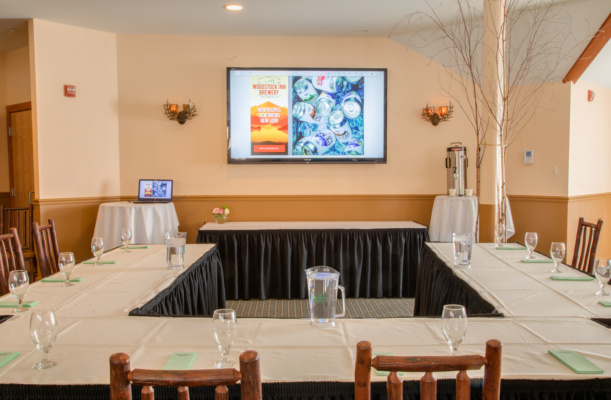 You know you want to have a meeting at our brewery.  Imagine all you can accomplish with awesome food, brewery tours, pints of beer (and more) as motivation.
We provide the perfect solution for any large, medium and small business in need of a location for off-site trainings, leadership summits and more.
* Versatile Set Up For Large or Small Audiences
* Audio/Visual and Wifi ready
* Onsite Lodging/Dining/Entertainment
* Centrally located for access to area "Team Building" attractions
find out more
Need more info? Fill out the form and we'll get in touch.


What people are saying about out corporate events here:

"Nestled in the North Country, the location of the Inn is a plus for all travelers. The room was fabulous, clean and quite comfortable. The location of the Inn to the meeting rooms and dinner, restaurant/brewery was a plus. Food choices are outstanding and the brews are tasty and the selections are many."
– Larry A.
Breakfast
Mon-Fri: 7:30a-11:30a
Sat: 7a-11:30a
Sun: 7a-12p
Lunch & Dinner
Sun-Thurs: 11:30a-9p
Fri-Sat: 11:30a-10p
Main Bar
Sun-Thurs: 11:30a-11p
Fri & Sat: 11:30a-12a