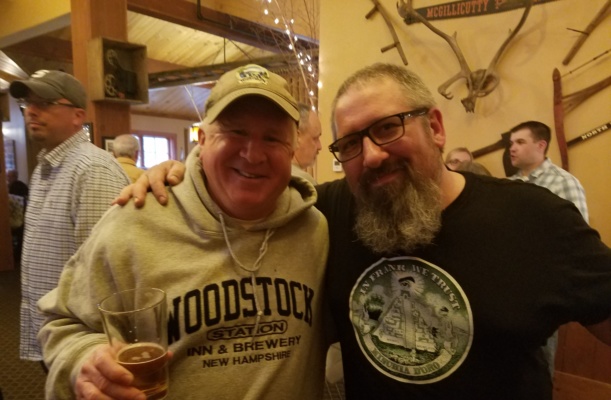 The July edition of the mug club-only member email is coming your way soon.
Every month we'll tell you about a new beer we're making in the 7BBL system. Give you a special offer for the month and highlight a mug club member.
If you'd like to be highlighted complete the form below!
Cheers,
Scott, Courtney & Erin
Thank you for participating!!.
Please sign-up by completing the form to the right.
Breakfast
Mon-Fri: 7:30a-11:30a
Sat: 7a-11:30a
Sun: 7a-12p
Lunch & Dinner
Sun-Wed: 11:30a-9p
Thurs: 4:00p-9:00p
Open Thursday lunches 11:30a-4p 12/28 & 2/22 & 2/29
Fri-Sat: 11:30a-10p
Main Bar
Sun-Wed: 11:30a-11p
Thurs: 4:00p-11p
Open Thursday lunches 11:30a-4p 12/28 & 2/22 & 2/29
Fri & Sat: 11:30a-12a
Holiday Hours
Employee Christmas Party
Thursday 12/7
Breakfast 7:30a-11:30a
Closed for Lunch & Dinner
Christmas Eve
Breakfast 7a-12p
Lunch & Main Bar 11:30-3
Closed for dinner
Christmas
Closed
New Year's Eve
Breakfast 7a-12p
Lunch/Dinner 11:30a-9p
Bar open until 12:30a
New Year's Day
Breakfast 7a-12p
Lunch/Dinner 11:30a-9p