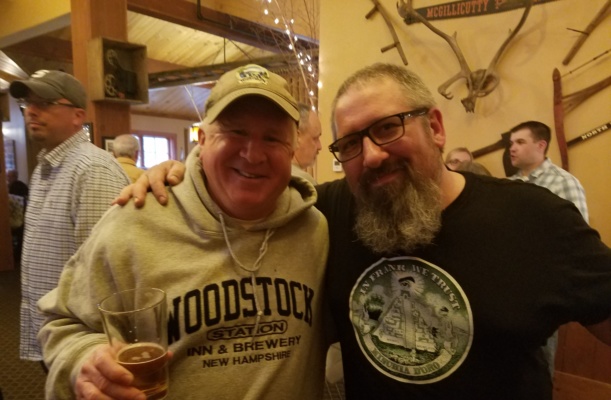 The Annual Mug Club party is taking place on Sunday, June 2nd.
Please let us know if you can make it by completing the form below!
Don't forget, you can stay overnight with special room deal — $85+ tax for any room, double occupancy on Sunday night only. Call to book and ask for the mug club special at 800.321.3985.
Reserve your spot today!
ARE YOU IN?
You know the annual party plan —
Hang with your mug club friends
Enjoy your favorite foods & beer
Visit with your Woodstock friends – Scott, Courtney, Erin, Frank & the brewers
Plus a chance to win the give-aways you love, get the insider info & more
Breakfast
Mon-Fri: 7:30a-11:30a
Sat: 7a-11:30a
Sun: 7a-12p
Lunch & Dinner
Sun-Wed: 11:30a-9p
Thurs: 4:00p-9:00p
Open Thursday lunches 11:30a-4p 12/28 & 2/22 & 2/29
Fri-Sat: 11:30a-10p
Main Bar
Sun-Wed: 11:30a-11p
Thurs: 4:00p-11p
Open Thursday lunches 11:30a-4p 12/28 & 2/22 & 2/29
Fri & Sat: 11:30a-12a
Holiday Hours
Employee Christmas Party
Thursday 12/7
Breakfast 7:30a-11:30a
Closed for Lunch & Dinner
Christmas Eve
Breakfast 7a-12p
Lunch & Main Bar 11:30-3
Closed for dinner
Christmas
Closed
New Year's Eve
Breakfast 7a-12p
Lunch/Dinner 11:30a-9p
Bar open until 12:30a
New Year's Day
Breakfast 7a-12p
Lunch/Dinner 11:30a-9p