Fried seafood. Mosaic Papaya Pale Ale. When these two ingredients collide we get happiness and beer battered shrimp. Enjoy this new, make-at-home recipe.
Mosaic Papaya Beer Battered Tempura Shrimp
Yields: 4 Servings
INGREDIENTS:
1 ½ cups all-purpose flour
1 ½  cups Woodstock Mosaic Papaya Pale Ale (Cold)
1 teaspoon salt
½ cup soy sauce
2 tablespoons rice wine
1 tablespoon sugar
½ teaspoon white vinegar
2 teaspoons minced fresh ginger
1 clove garlic, minced
2 green onions, thinly sliced
1 ½ pounds raw, deveined shrimp
Vegetable or Canola oil for frying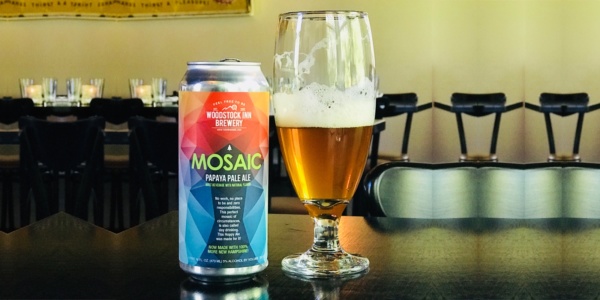 INSTRUCTIONS:
Combine flour, beer and salt in a medium bowl just until mixed. Batter should be thin and lumpy. DO NOT OVERMIX. Let stand for 15 minutes.
Meanwhile, combine soy sauce, rice wine, sugar & vinegar in a small sauce pan; cook and stir over medium heat for 3 minutes or until sugar dissolves. Add ginger and garlic; cook and stir for 2 minutes. Stir in green onions; remove from heat.
If deep frying, add battered shrimp to hot oil and cook until floating.  If AIR FRYING, preheat Air fryer to 375, once the Air fryer has reached temperature, add shrimp and cook for 9 minutes – flipping halfway through cooking.
Cheers!